Arial Bill :
Today I will take you to Arial Bill. For a long time, such a play of natural nature has not been seen in the four walls of the city. Many may think it is too far. No, it's not that far. Just two hours drive from Dhaka. It is located in the Munshiganj district. You can come back day by day. In this infinite land of heavenly beauty. Where the sky is mixed with water. The water is like the sea. Nature is like magic. Beel fish, bill sky, birds, herbs, forests, peacocks swaying in the wind, water grasshoppers flying. To the fishermen sleeping in boats, to the people who are thirsty for travel, it is like a reflection of heaven on earth. If you pay only two thousand rupees, you will be able to return to Dhaka after paying the boat fare.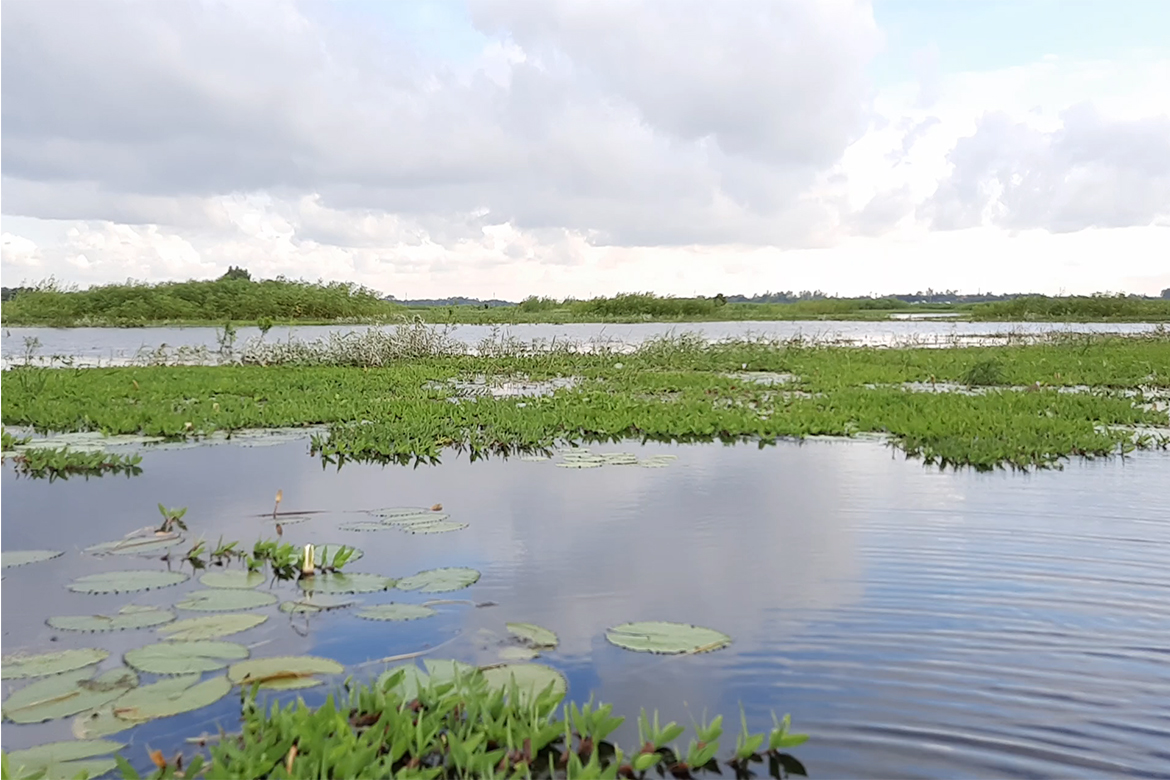 Natural Beauty of Arial Bill:
The call of the duck is heard in the water. Ducks can stay afloat all day long. People can't. If I could live like a duck, I would float in the water for countless days. And I used to go around different beels, different haors, country Bangladesh.
The name we are talking about today is Arial Bill. Dhaka University Emeritus Professor Sirajul Islam Chowdhury, the landlord of Munshiganj, was one of the pioneers in the movement to protect this Arial Bill.
As a result of protecting the Arial Bill, the balance of the environment has been maintained. And I can see this beauty in the same circle. Here water and green are mingled silently. Nature is blended through its natural and heavenly beauty.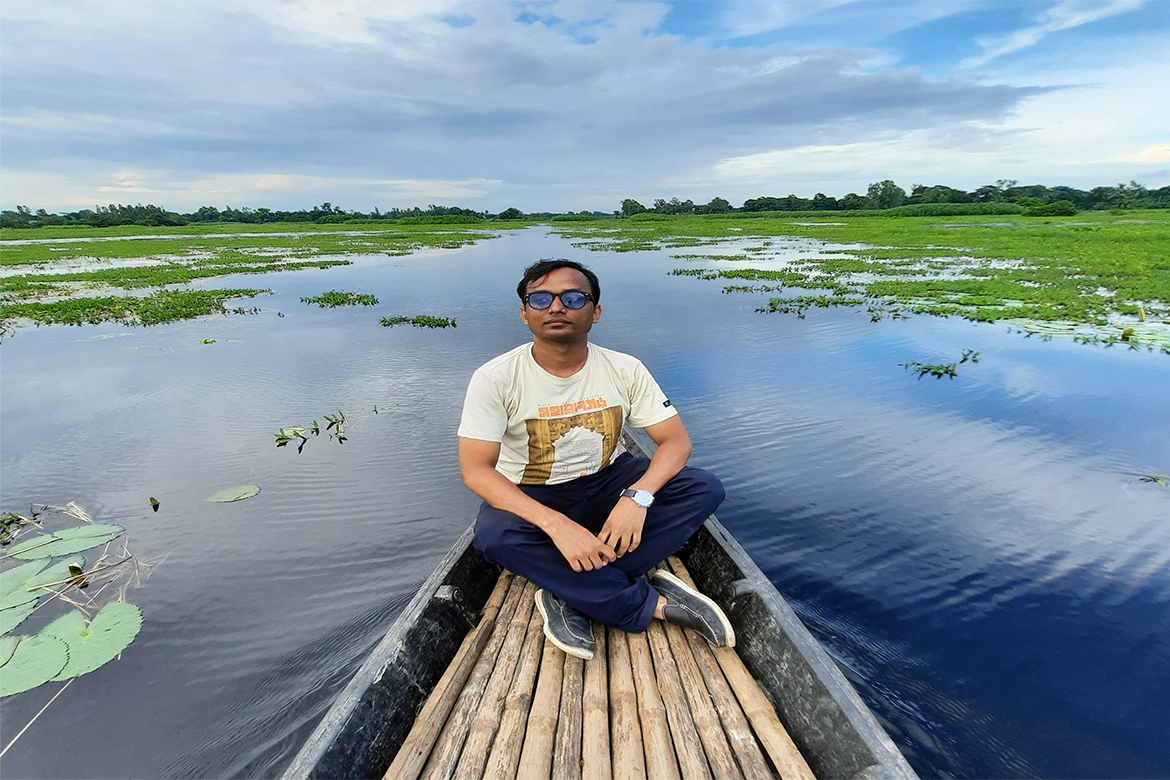 The largest bill in the country:
The name of the bill that flows through the river Padma and Dhaleshwari is Arial Bill. It is the largest Bill in the country. Area 136 square kilometers. Most of the area of ​​Arial Beel is wet during the dry season and there is a sufficient amount of water stored in the Bill.
How nature can play. How nature can move your heart, how nature can awaken the mind.
Not near the rocks. Because the stone can no longer love. Can love, can love nature. The sun is setting. At dusk, we are leaving the sun behind.
Now we have to go back. We'll go back to shore, it's our turn to get ashore. I will say goodbye later. Because we have to get ashore. We are not ducks, we will be floating in the water here.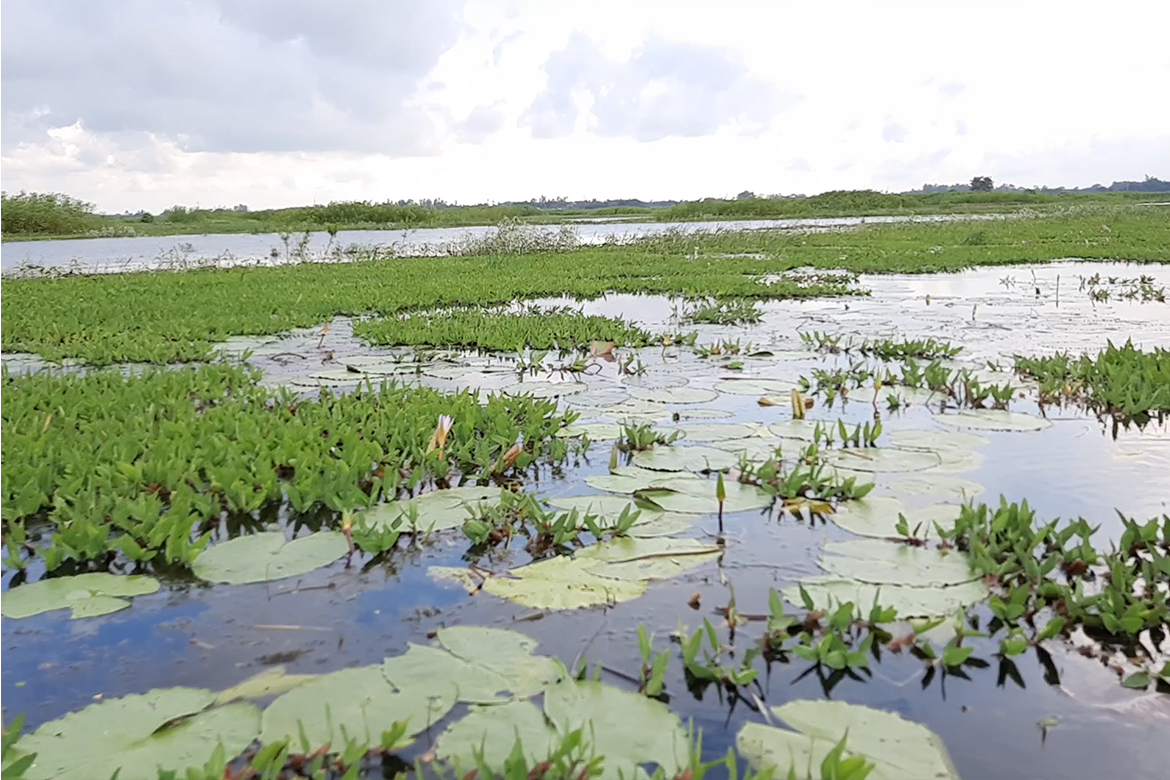 Celebrate this water with love :
But those who are involved in the public life of this Arial Bill. Involved in the public life of the bill, they live like ducks when there is water in this monsoon season. They celebrate this water with love. Here you will actually see some people sleeping in the boat. Breathing peace. There is no frown as to what rain will come, what clouds will come. If you look at the sky, you will see the game of clouds. Clouds float in the sky like ships. As soon as I turned the camera, I saw a tree in a row. If you go through it, you will feel like you have come to a deep forest in Africa. It's getting late now, I'm watching twilight now. Clouds are floating in the sky. And the birds are competing with the clouds. Nature is competing. Such a beauty, such a feeling has never happened before. It cannot be felt from afar.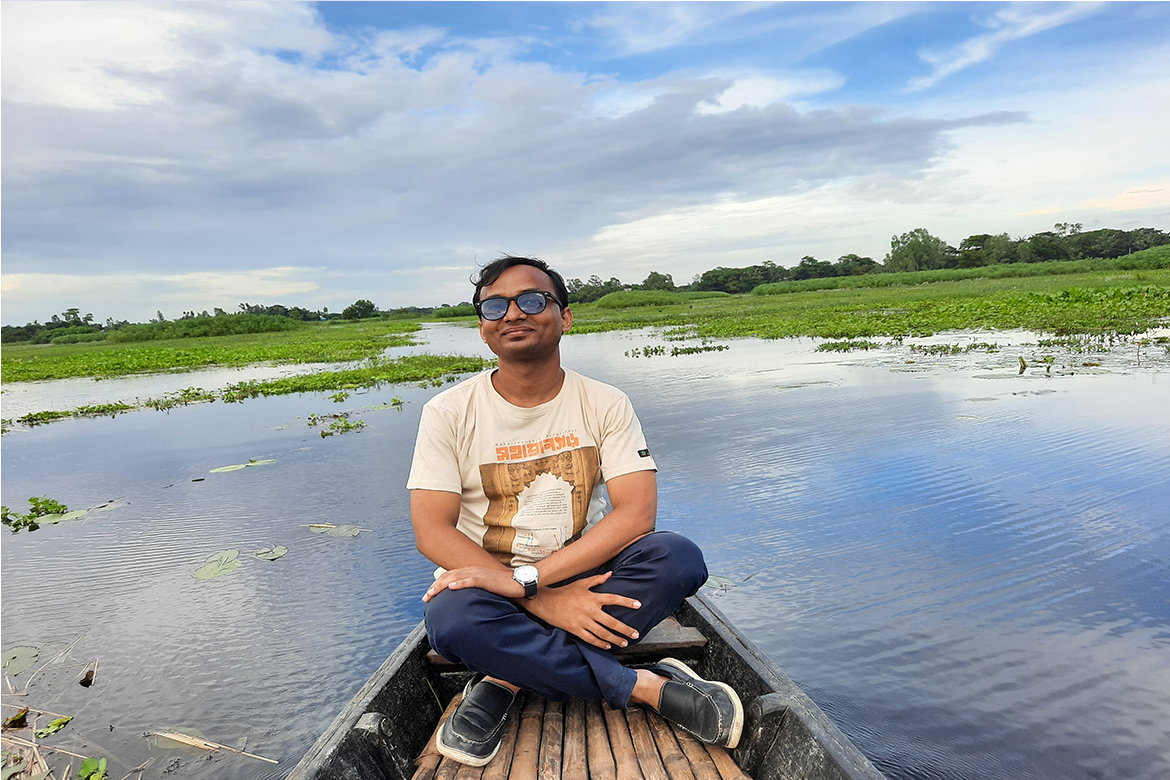 Water floating in Arial Bill:
Water lilies are floating in the water of Arial bill, Karmi vines are floating, water lilies are floating, garbage foam is floating. Sometimes grasshoppers. And a flock of birds is flying by his side.
Although there is water in the rainy season, in winter it becomes a vast crop field. A variety of vegetables are cultivated here in winter, the special attraction of Sweet pumpkin, because this bill is its huge size.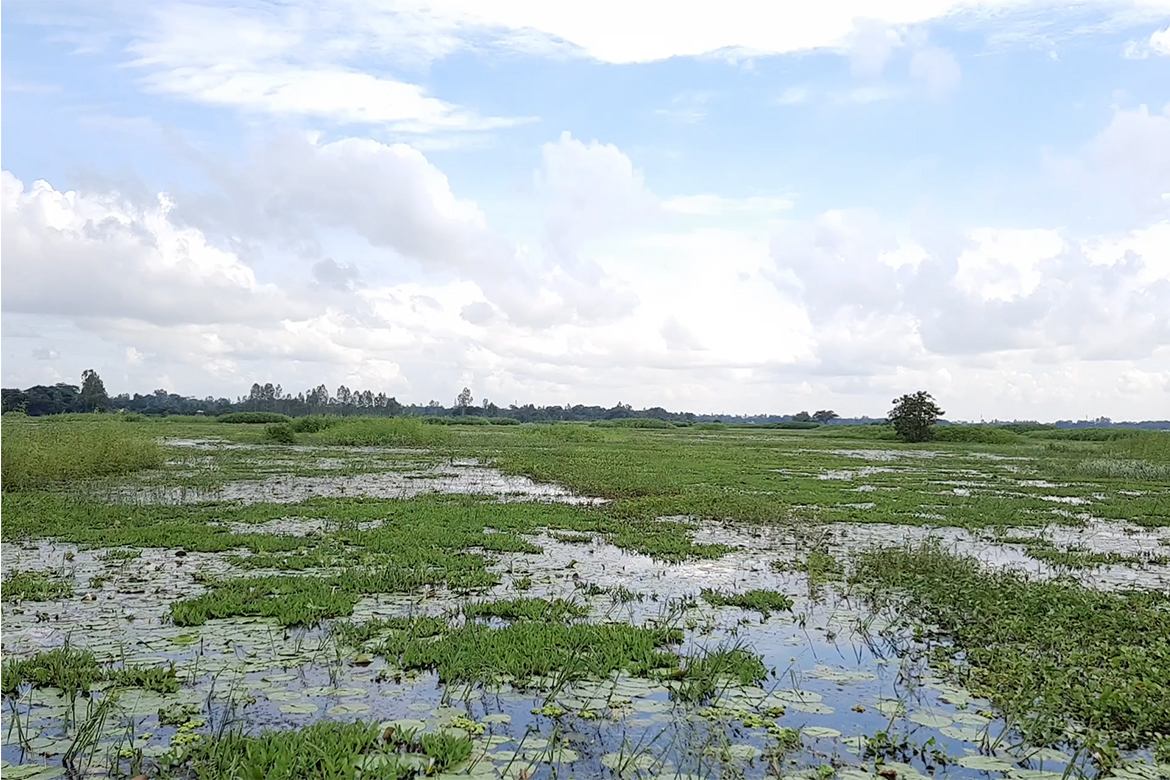 To Love With Live:
To live in love, you can turn around in this bill holding the hand of your partner or friend, or girlfriend. It would seem that there is no end to watching. There is an endless wonder in not having this end, in touching nature. If you want to be with that wonder, you can visit different places, you can enjoy travel, literature, and movies. And you will always be with me. I hope this. You can visit my various social sites to enjoy various things.
You can visit various social sites of Shamol Nath. Lika as: YouTube, Facebook page, Facebook profile, Twitter, Instagram, LinkedIn, and website. He always reviewed Literature, Film, Travel, and Historical articles. 
For more information. see more…
Links of Newspaper: see more…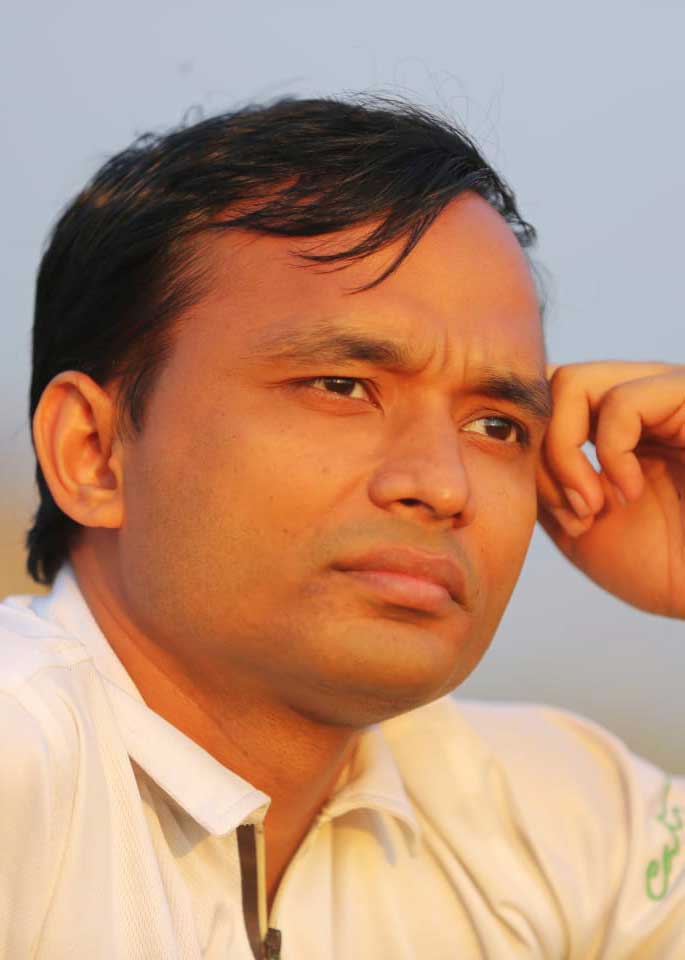 Shamol Nath is a writter & Documentary film Director. Shamol Nath Write and made documetaries over the decade.
He mainly focus on literature and films. Write poems, story, eassy and recently write a novel etc.