Mahatma Gandhi :
His name is Mahatma Gandhi. He is known by this name.
Today I came to Gandhi Ashram in Noakhali. Where he came from in 1947. According to some historians it is known as the Noakhali riots. However, too many historians it is also known as Hindu Nidhan Yajna.
In fact, even after coming to Noakhali, he failed to stop the riots completely.
That is why the eminent writer Nirad C. Chowdhury while evaluating him, said that Gandhi was the most successful liar in the world. I am Shamol Nath with you today.
In addition to searching for the history of Gandhi as a Hypocrite or Mahatma, I will also look for the history of the Noakhali riots.
Let's go
Gandhi Ashram is a public welfare and social welfare organization located in the Noakhali district. After the ethnic conflict in 1947, Mahatma Gandhi visited Begumganj Upazila of the Noakhali district. On 29 January 1947, Gandhi visited a place called Jayag Bazar in Sonaimuri Upazila. Donated for the medium and established an ashram named after Gandhiji.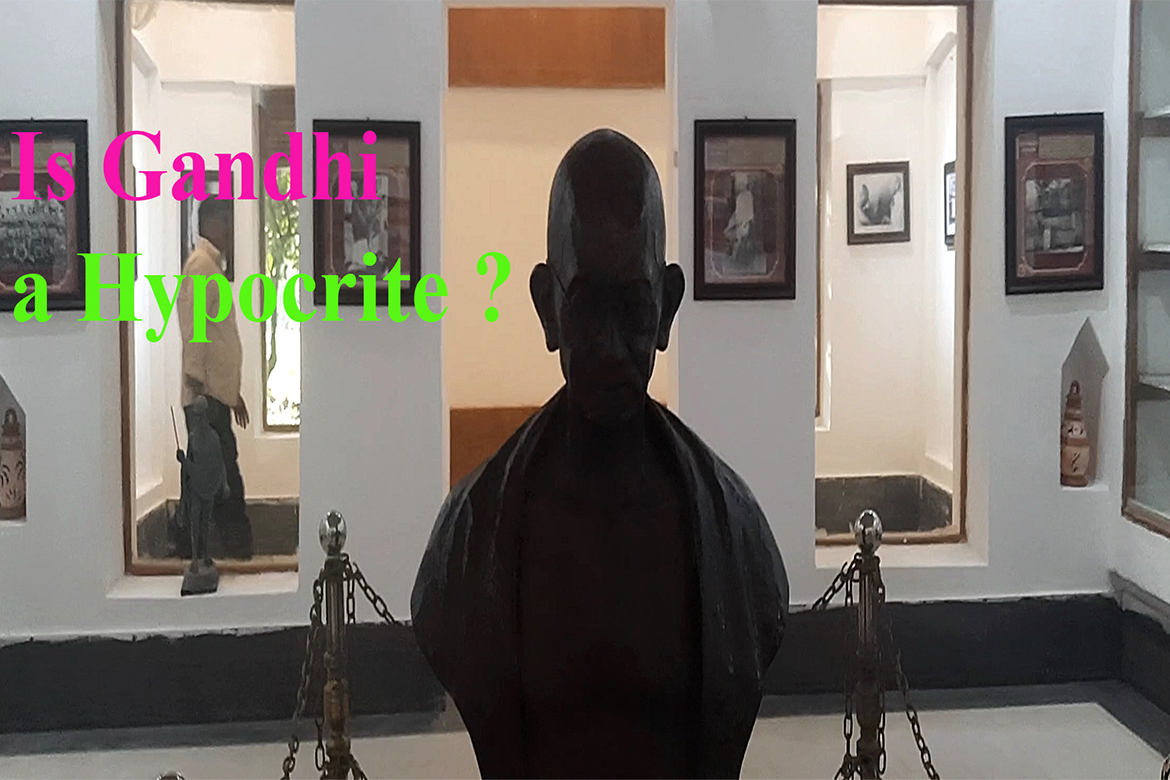 The trust was originally registered as the Ambika Kaliganga Charitable Trust but changed its name to Gandhi Ashram Trust in 1985. There is also a museum named after Gandhiji in the Gandhi Ashram which preserves more than one hundred pictures of Gandhiji's then visit Noakhali and used items and published writings.
After the liberation war of Bangladesh in 1971, the attitude and purpose of Gandhi Ashram changed. In addition to the charitable activities, activities were undertaken for the development and welfare of the poor and the underprivileged. At present, the main goal of the Gandhi Ashram Trust is to improve the quality of life. The ashram is currently working on rural development as a trust.
Now I would like to hear about the famous writer and historian Nirad C. Chowdhury.
Gandhi is the most successful hypocrite in the world– Nirad C. Chowdhury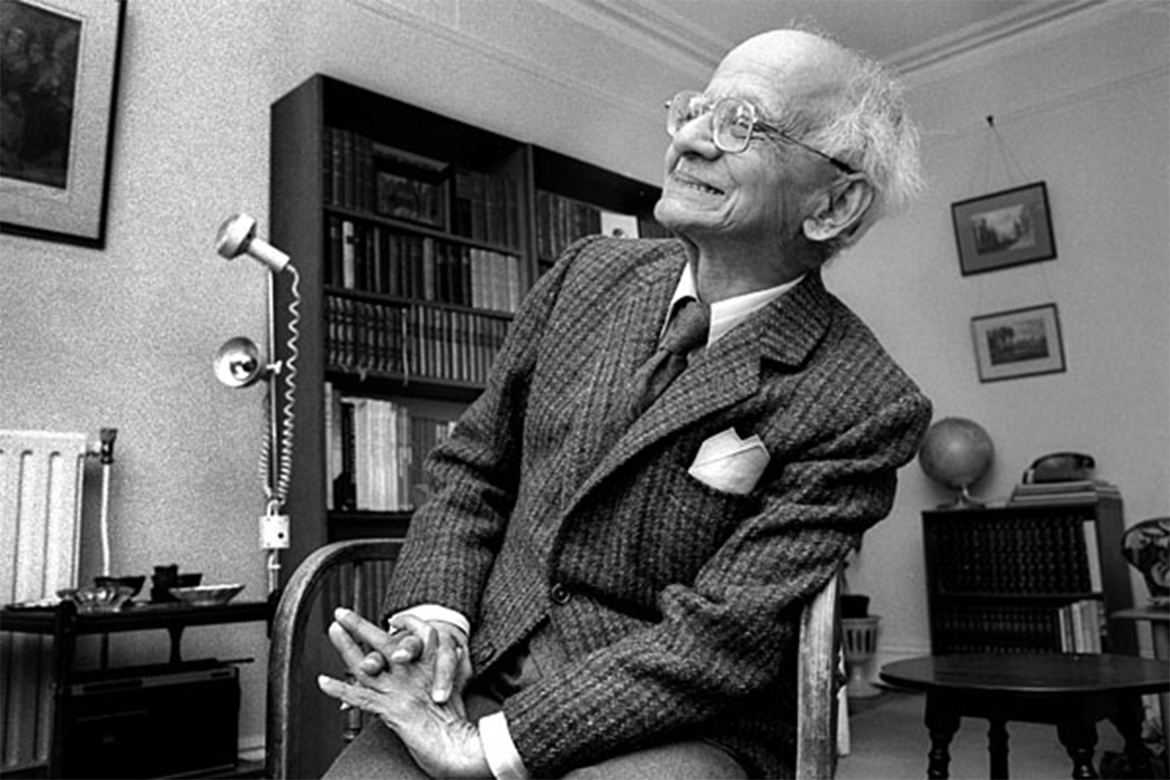 Nirad C. Chowdhury Analysis About Gandhi :
Ever since I went to school, I have heard that Mahatma Gandhi was a barrister. Ever since then I have thought that he must be very educated, very wise. Later I came to know that Gandhiji was able to get only one educational certificate in his entire life, is the matriculation pass certificate. In 18 Gandhiji somehow passed matriculation in the third division! In those days, to be a barrister, you did not have to take any exams, but if you worked as an assistant to an old and experienced barrister, you could become a member of the Bar Association. But even for being this assistant, Gandhiji's Indian certificate and its results were not considered acceptable, for which Gandhiji had to sit for the matriculation examination of the University of London again. After failing that test for the first time, Gandhiji somehow managed to pass the test for the second time and qualified to be an assistant to a barrister. Many people of that time did not have much traditional education like Rabindranath Tagore. But they were self-taught. But it is clear from Gandhiji's behavior that he did not have that self-education.
All about Nokhali Riots and Nirad C. Chowdhury's statement.            All Credit: Shamol Nath 
Gandhiji used to say, "A Satyagraha will always wish to be killed by the invader, but will not wish to kill anyone".
Where even the smallest creature on earth fights for self-defense and tries to survive on the earth, the futility of Gandhiji's policy is easily conceivable.
Gandhiji considered it a sin to vaccinate in spring. The main reason for this is that Gandhiji was opposed to the Western medical system. Because he considered giving injections and performing operations as violence. In 1946, Gandhiji's wife Kasturbai contracted malaria. The doctor told her to give him a penicillin injection. That's why the British government brought him a penicillin injection from London. But Gandhiji refused to apply that injection in the name of violence. As a result, Gandhiji's wife died. However, in 1922, when Gandhiji had severe diarrhea during his imprisonment and the doctor asked him to take regular injections, he accepted his advice and recovered. Then Gandhiji got appendicitis, then Gandhiji had an operation.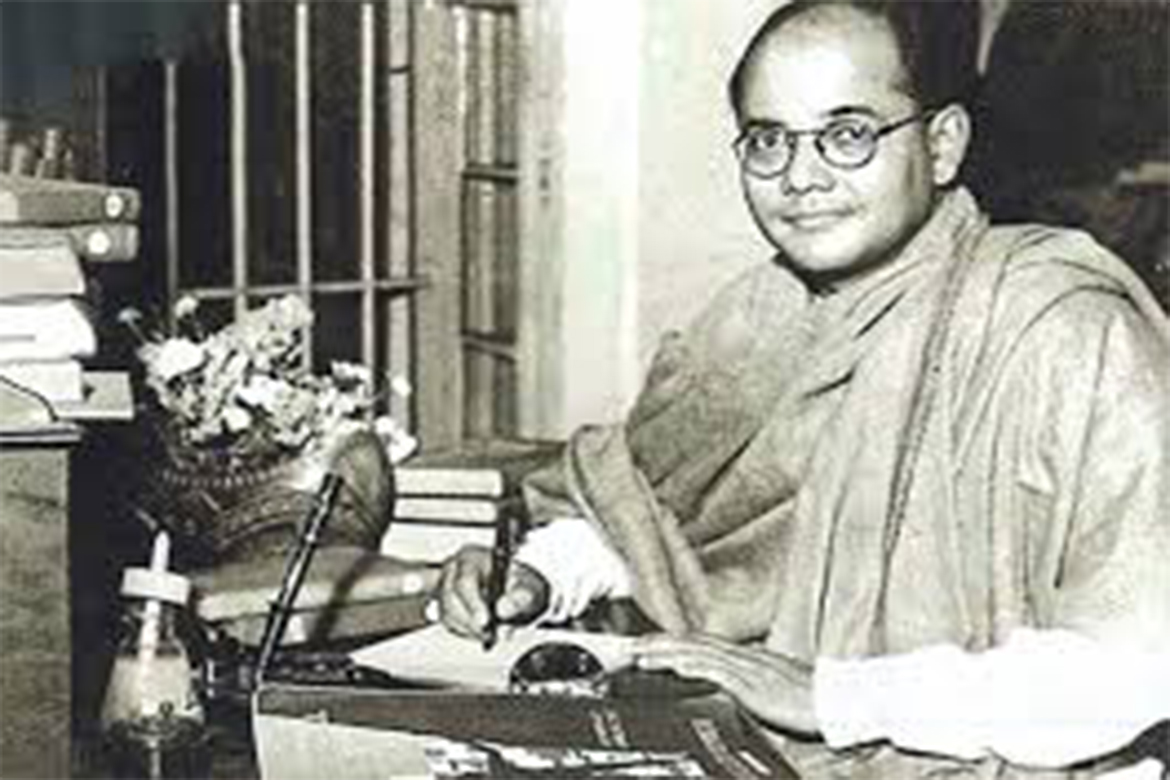 Netaji Subhas Bose Analysis :
Netaji Subhas Chandra Bose said, "Whenever Gandhiji took up any movement on the orders of the British, he would go on a hunger strike to suppress his Satanism or to divert the attention of the people of the country." All kinds of hunger strikes and imprisonment of Gandhiji were part of the British plan.
According to Dr.  Ambedkar, "Gandhiji was a fan of hard and soft. While in South Africa, Gandhi once gave a speech comparing Hindus, Christians, and Islam, which angered Muslims, and on February 10, 1908, he was attacked and severely beaten by a group of Muslims. From then on, Gandhiji stopped criticizing Muslims in any way and from then on he did not consider even the most heinous crime of Muslims as a crime.
Mohandas Gandhi lived a very simple life. In 1922, when he was arrested and imprisoned in Pune for his struggle for independence, the arch-enemy English allotted him two rooms in the jail. One house for sleeping, another for spinning etc. His daily food list was: ● 250 grams of wholemeal bread,  butter, ● one and a half kilogram of goat's milk, ● four orange lemons, ● two lemons, ● 50 grams of raisins, ● baking soda. Knowing all this, the soul cries! He would not have been in any trouble No! And by running the wheel, our country has become independent – so I wish happy birthday to the father of the nation who was forced.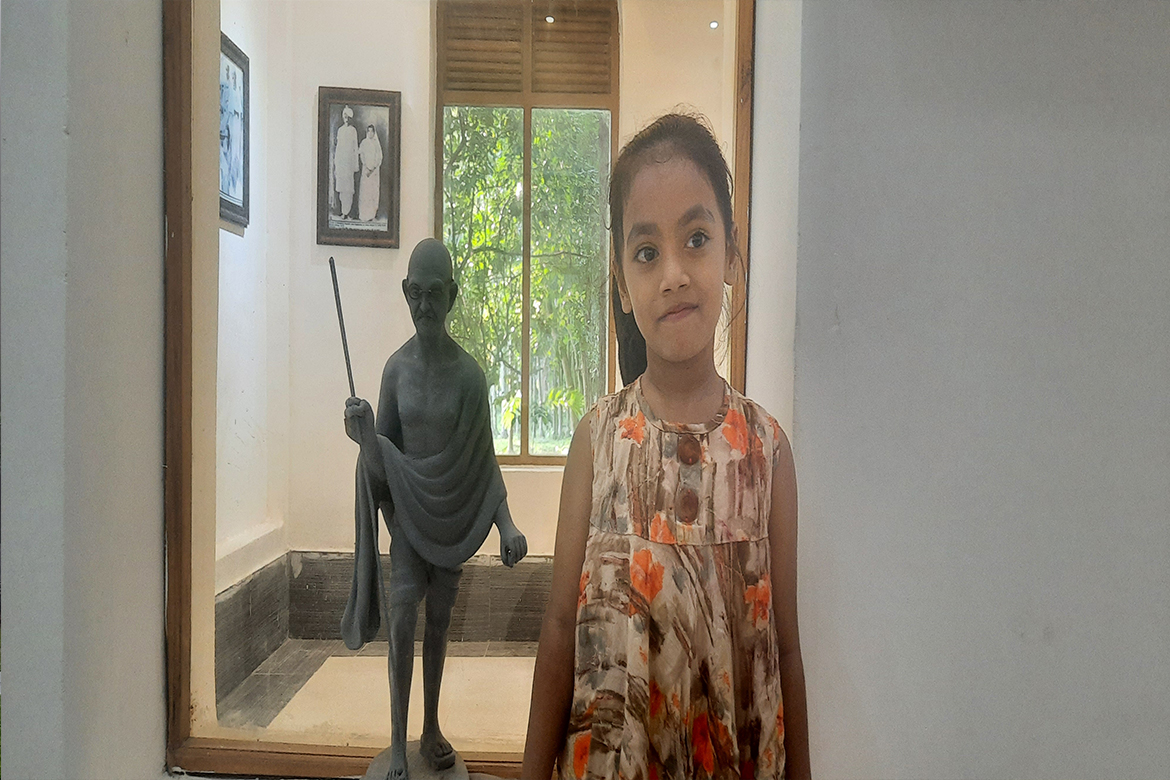 While hanging Shaheed Bhagat Singh on the gallows, the great non-violent leader Mahatma Gandhi, the promoter and propagandist of the word "non-violence is the ultimate religion", said, "We do not want our freedom in exchange for the destruction of Britain." He further said, "Countries have suffered and are still suffering as a result of Bhagat Singh's salutation. Let the execution be carried out as soon as possible so that there is no hindrance to the Congress session in Karachi on March 30. "That is, according to Mahatma Gandhi, he did not consider the execution of anyone as violence.
When Shaheed Udham Singh assassinated General Dyer in England, Mahatma Gandhi called him insane. That is why the famous writer Shri Nirad Chowdhury wrote, "Gandhi is the most successful hypocrite in the world".
Mahatma Gandhi was in Agra when another great freedom fighter, Mr. Jatin Das, was executed by the British at Agra. When Mahatma Gandhi was asked to place a garland on his earthly body, he clearly expressed reluctance. In other words, this self-sacrifice for the country of the great martyr Jatin Das was not able to earn the slightest sympathy of Mahatma Gandhi. But the Congress and Mahatma Gandhi supported the British in the Second World War. As far as I know, no soldier on the battlefield comes to give a sweet gift to the soldier of the other side in love, there is a reflection of violence. Surprisingly, our non-violent leader was Mahatma Gandhi!
When Netaji Subhas Chandra Bose and Mahatma Gandhi's nominee Dr. Pattavi Sitaramaiah contested for the post of Congress President in 1939, Mahatma Gandhi said that he would retire from politics if Dr. Pattavi Sitaramaiah was defeated in the election. Needless to say, Netaji won the election by a landslide (although he later resigned in honor of Mahatma Gandhi). Although we see that Mahatma Gandhi was involved in active politics till his death.
Similarly, Mahatma Gandhi had another saying, "If Pakistan is created, it will be on top of my corpse." Although Pakistan was created with his (Mahatma Gandhi's) full support. Let the readers consider what an extraordinary truthful person our Mahatma Gandhi was.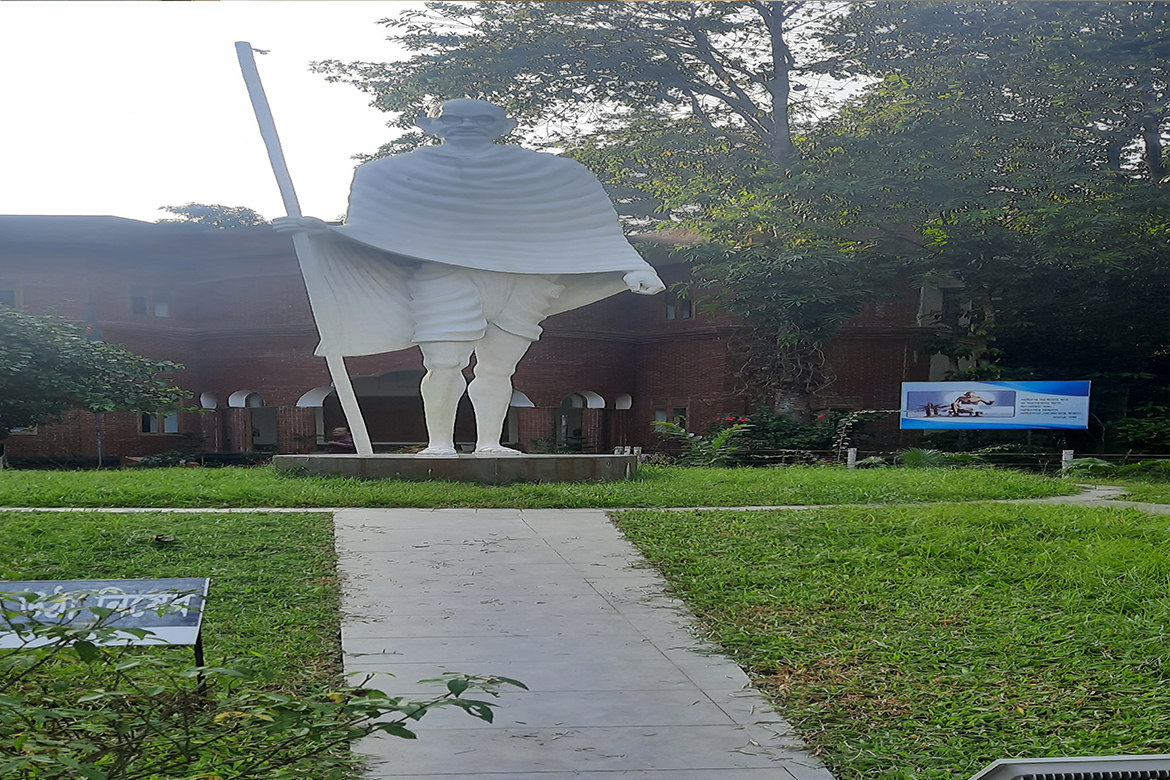 Mahatma Gandhi initiated and led three movements (satyagraha) in his life. Surprisingly, he stopped all three movements in the middle. Despite this, it was propagated in India that Mahatma Gandhi made India independent by cutting the wheel. What a ridiculous thing!
Historian RC Majumder writes of India's independence: It would be utter nonsense to say that he brought freedom with satyagraha and charka. That is why calling Gandhi a 'hero' of freedom would be an insult to those freedom fighters who shed their blood for the freedom of the country. "
Sage Arvind said, "India will be as independent as it can get rid of the ideology of Gandhianism. ….. "
Clement Richard Attlee, who signed the Declaration of Independence of India, visited India once in 1956 and spent the night at the guest house of the then Governor of West Bengal, Justice PB Chakraborty in Calcutta. PB Chakraborty said, "I asked Clement Attlee why you decided to leave India so soon." They are no longer loyal. '*
* PB Chakraborty said, "I wanted to know more, what was the role of Gandhi's non-violent movement in leaving India?"
Those who fled the country for fear of Netaji are themselves admitting that they fled for fear of Netaji Subhas, and we have been dying for 74 years with Gandhiji's philosophy.
Noakhalo Riots:
Noakhali Riot (also known as Noakhali Massacre, or Noakhali Massacre) was a series of massacres, rapes, kidnappings, forced conversions of Hindus and looting by locals in the then Noakhali and Tripura districts of East Bengal organized by the British in October-November 1947. This horrible riot took place in the aftermath of the Calcutta riots. Although the number of casualties from the previous Calcutta riots and subsequent Bihar riots was relatively less, the total area under Noakhali district's Ramganj, Begumganj, Raipur, Laxmipur, Chagalnaiya, and Sandwip police stations and Hajiganj, Faridganj, Chandpur, Laksam, and Chauddagram police stations in Tripura district were about 2,000.
The massacre of Hindus began on October 10, 1946, the day of Kojagri Lakshmi Puja, and continued for about four weeks. It is estimated that at least 5,000 Hindus were killed. In addition, many Hindu women have been raped and thousands of Hindu men and women have been forcibly converted to Islam.
In addition, about 50,000 Hindus live in inhumane areas. In some areas, Hindus had to return with the permission of local Muslim leaders. Forced conversions were forcibly taken from converts to Islam where it was written that they voluntarily converted It's gone. They were confined to a particular house or cottage and were allowed to visit that particular house whenever an official inspection team visited. The Hindus at that time had to pay tribute to the Muslim League which was called Jijia (which was once prevalent in India).
Haran Chandra Ghosh Chowdhury, the only Hindu representative from Noakhali in the Bengal Legislative Assembly, described the riots as an expression of Muslims' resentment towards Hindus. Shyamaprasad Mukherjee, the former finance minister of Bengal and former vice-chancellor of Calcutta University, rejected the controversy of portraying the Noakhali riots as a general communal riot. He described the incident as a deliberate and well-planned attack by the Muslims on the Hindu minority. Arthur Henderson, Under-Secretary of State for India and Burma (now Myanmar), mentioned in the House of Commons on November 4, 1948, that the exact number of deaths in Noakhali and Tripura districts (including Comilla, Chandpur and Brahmanbaria were Tripura districts) could not be ascertained. In Tripura alone, 9,895 cases of conversion have been recorded; in Noakhali, the number is innumerable. Besides, thousands of Hindu women have been abducted.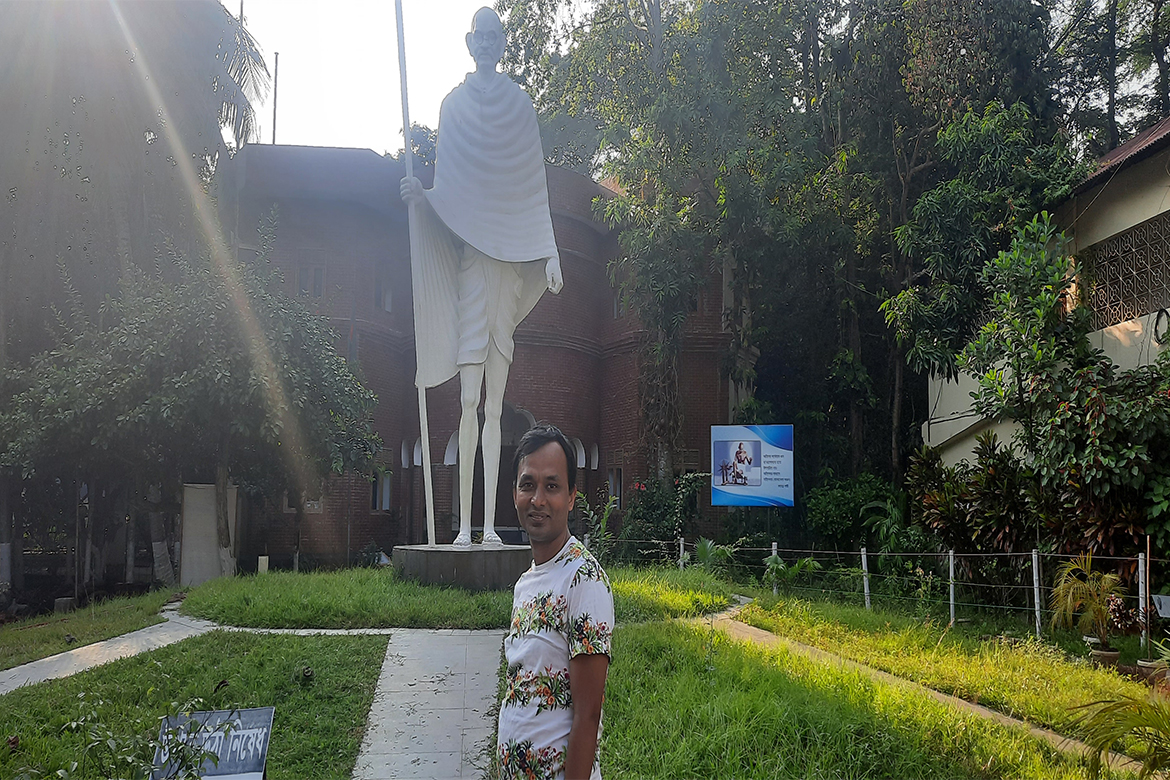 Mahatma Gandhi camped at Noakhali and toured Noakhali and its environs to restore communal harmony. Attempts to establish this peace, however, failed. Sucheta Kripalni, a wife of Congress president Acharya Kripalni, went to Noakhali to rescue the woman. The self-confidence of the surviving Hindus is forever shattered and they have never been able to return to normal life in their village. In the meantime, the Congress leadership accepted the Indian partition, which resulted in the abandonment of peace missions and relief operations for the victims. Most of the surviving and affected Hindus left their homes and moved to West Bengal, Tripura, and Assam.
The cause of the riot:
When elections were held in the provinces of India in 1937, the provincial power of Bengal passed into the hands of the Muslims. But during the long British rule, Hindus were mainly in the seat of a ruler (control of zamindari). They were also ahead in education and economics. As a result, Hindus did not take the rise of neo-Muslim politics well. Educated and financially advanced Hindus continue to disobey the new Muslim government in various ways. One of which is manifested in many places including Noakhali. Just as the Hindus were concerned about the political rise of the Muslims, a section of the Muslims was also looking for an opportunity to vent their old grievances against the Hindu zamindars. And they got that opportunity towards the end of British rule in India.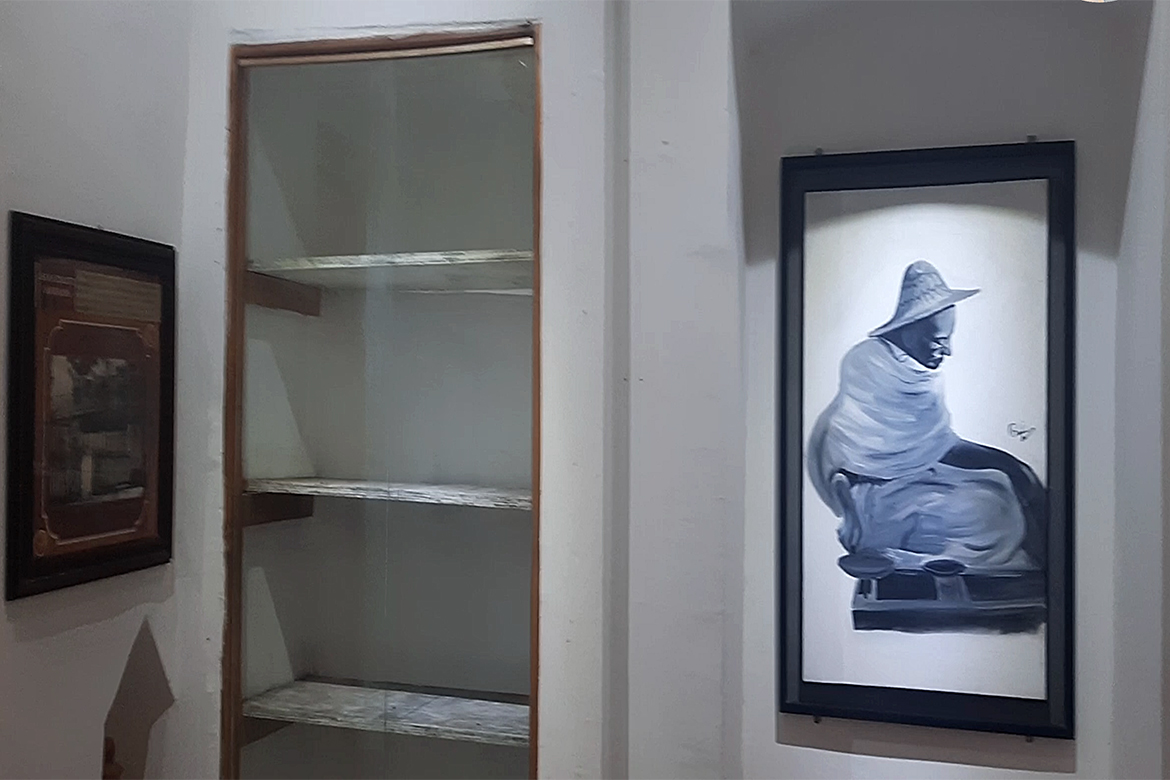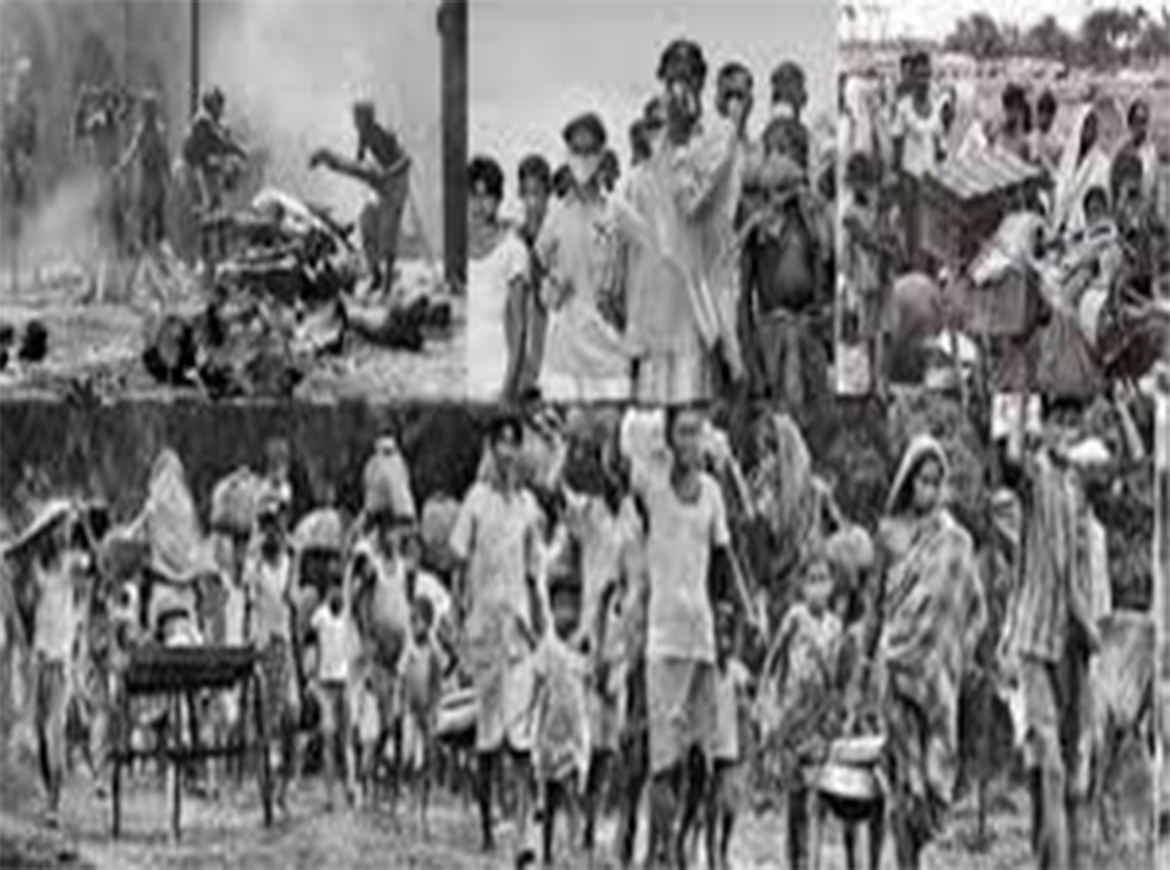 Refugees
The surviving Hindus left Noakhali and Tripura (present-day Comilla) in two stages. With the onset of genocide, rape, and forcible conversion, Hindus fled to Calcutta in the first instance. Relief efforts came to a halt in 1947 when Congress finally accepted the partition of India without any alternative. The riot-stricken and helpless Hindus migrated to various parts of Tripura, Assam, and West Bengal which were part of India. In Guwahati, the capital of Assam alone, temporary shelters for over 50,000 refugees were provided.
After the riots
According to the famous historian Rakesh Baseball, this predicament has never been normal for Hindus. The riots were sporadic and the police force could not provide even the slightest resistance. According to a report by Frederick Bureau Frederic Pethick-Lawrence, a senior ICS officer and his police force were killed in an incident in early November when three  Bar was attacked by Muslim armed forces. When the police opened fire, 6 people were killed and 10 others were injured. The Bengali magazine Desher Bani quoted a Noakhali rescue worker as saying in a report that Hindus could not return to their homes even after four months of riots.
Gandhi came here after the attack on the followers of traditional religion on the day and night of Lakshmi Puja in 1947.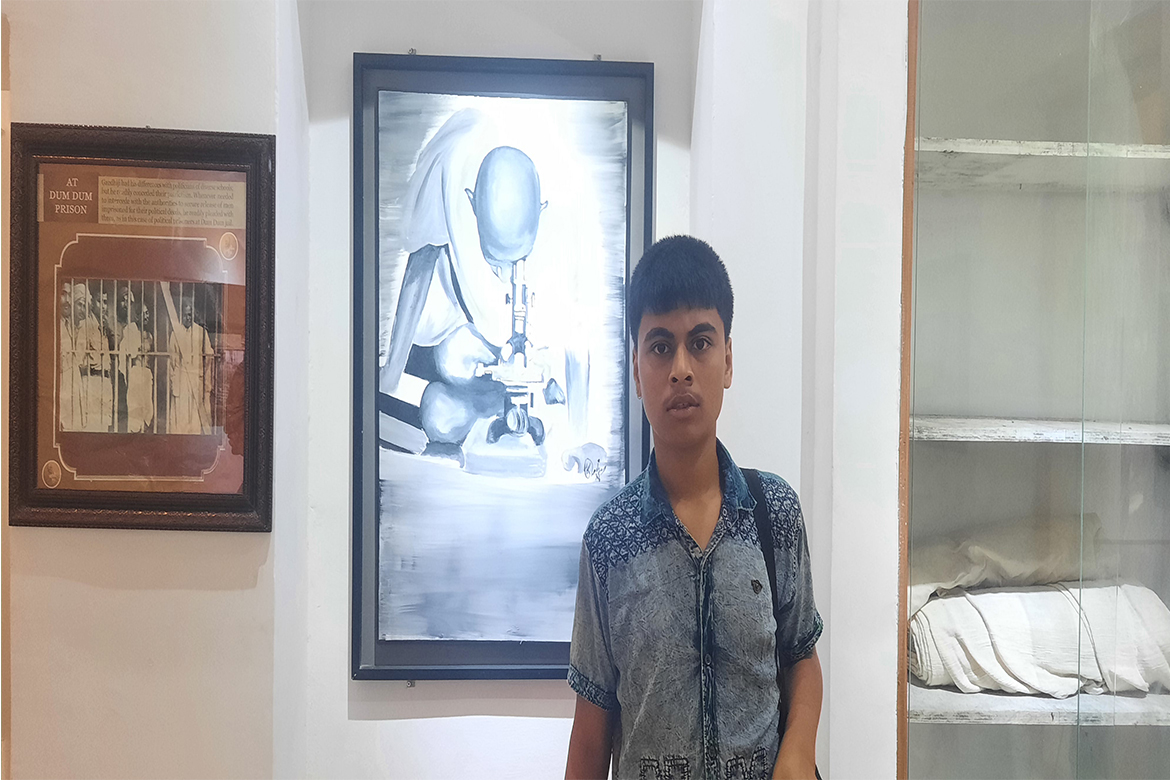 Dilip: I know he landed at Chaumuhani by train from India. He came here on foot from Chaumuhani.
This is Kaliganga Chowdhurani Charitable Trust. He is the son-in-law of Hemant Barrister. He is donating this property. How much? It was over 25 acres. After donating this property, this Gandhi Ashram was established here. From here he went to different places. Such as Chandipur, Ramganj. I was not even born then. However, we heard that they also ate his goat.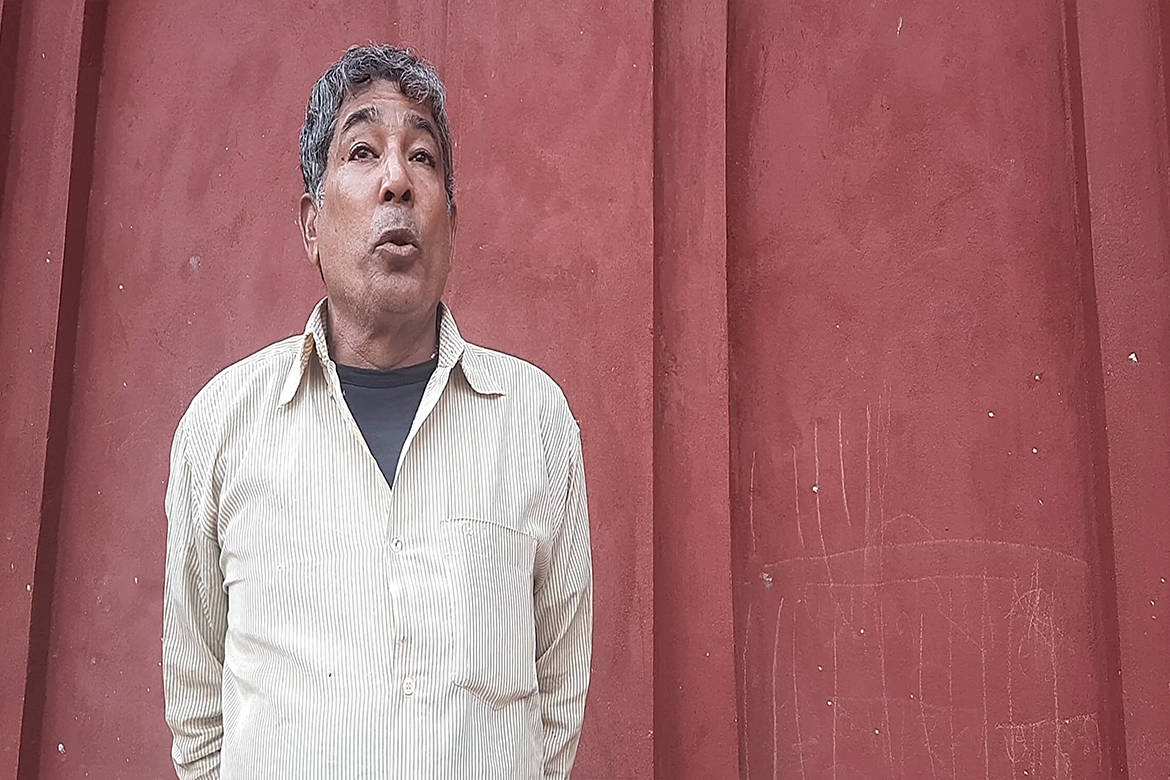 Dilip Kumar Das. The land office officer here (Gandhi Ashram) share with me some historical views on his thought.
You said there was a football field here. Where is that field now?
Dilip: Yes, I was seventeen years old when it was marketed. After the country became independent, Rohini Kumar Ghosh donated the market. He was the king of Lakshmipur. Rohini Kumar Ghosh's son donated it. Ruhini Kumar Ghosh was very brave. He donated it for free. He also gave `Eidgaon' on that side and sold it on the other side for free. This Submerged pond belongs to them, there is another Submerged pond on the east side which is also donated by them.
Gandhi Ashram is here, how do you see it now?
Dilip: Twenty-two families who are there now are eating it. Destroying. Charubhushan Chowdhury, Makhan Dutt's house in Chandipur, Ramganj. Virendra Kumar Singh, Ajit Kumar Roy, Jeevan Krishna Sarkar are coming here with Gandhi. After leaving, Gandhi left them here. Gandhi handed it over to Shatitadash Gupta. After the handover, Charu Chowdhury took charge in 1963. After arresting him, the Indian embassy was called by the then government of Pakistan as the Indian broker. He was then taken to Dhaka Central Jail. He was taken to Pakistan before the country became independent. The country was liberated from there after independence. Then he started living in this Gandhi Ashram in the country. His brother-in-law is here. That time means I was 16-17 years old during the liberation war. Then it was Friday, the 17th day of the month of Bhadra. After the Pakistani Punjabis started fighting at Gazaria in Saunamuri, they left. One is Madan Mohan Chatterjee and the other is Devendra Chandra Sarkar. One was stabbed to death, another was shot in the chest.
The next day, Saturday we wooded them.
Who are the 22 people you are talking about?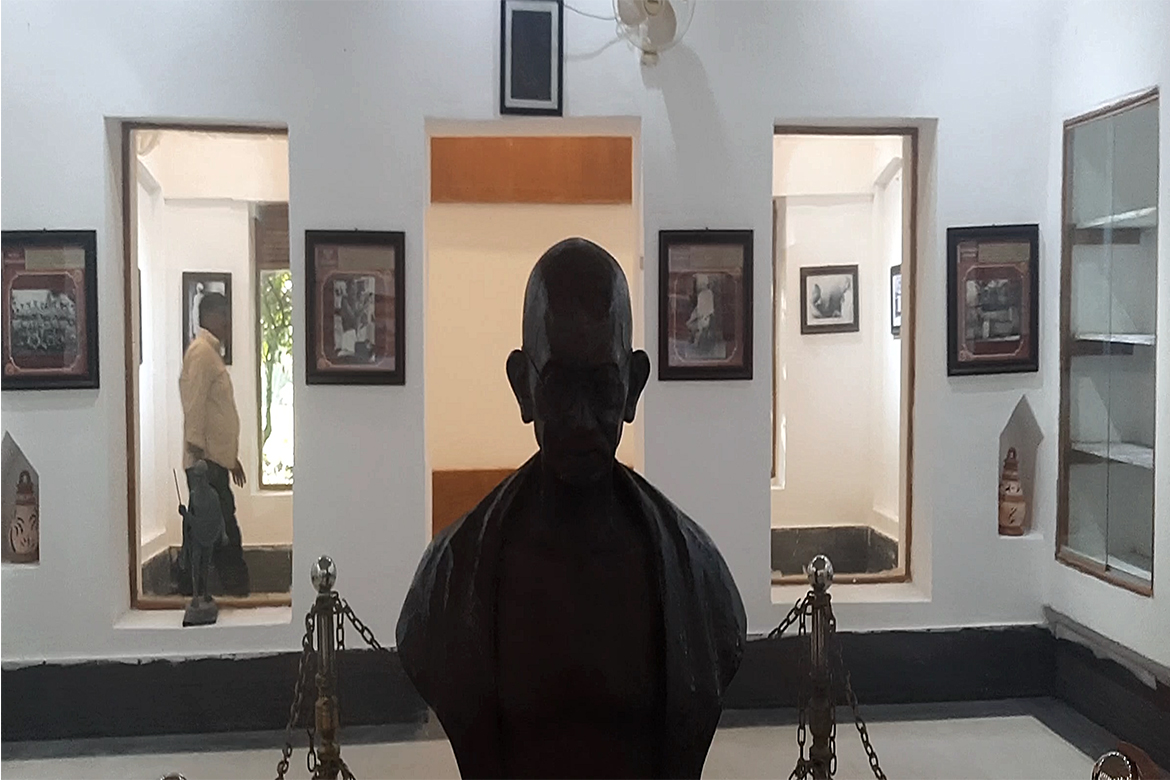 Dilip Kumar Das: They are Muslims in the community. They are building houses around it to destroy it.
Aren't you afraid to speak so boldly?
Dilip: No, why should I be afraid. I am clearly saying. The chairman was also involved. He died a few days ago.
The government is not taking any action?
Dilip: The government is taking action. After taking over, he formed a trust board. He formed a trust board with Syed Mushtaq Ahmed. He then killed Mushtaq. Then came Mr. Sattar. Mr. Sattar was followed by Ziaur Rahman. Then Ershad. Then Awami League & BNP came through the election aqlso.
What are your name and your profession?
Dilip: My name is Dilip Kumar Das. Land office officer here.
There are many civilizations that are vandalized. see articles on my website like Harrapa Civilization. would you be interested in that Please subscribe and See More…
***
You can visit various social sites of Shamol Nath. Lika as: YouTube, Facebook page, Facebook profile, Twitter, Instagram, LinkedIn, and website. He always reviewed Literature, Film, Travel, and Historical articles. 
For more information. see more…
Links of Newspaper: see more…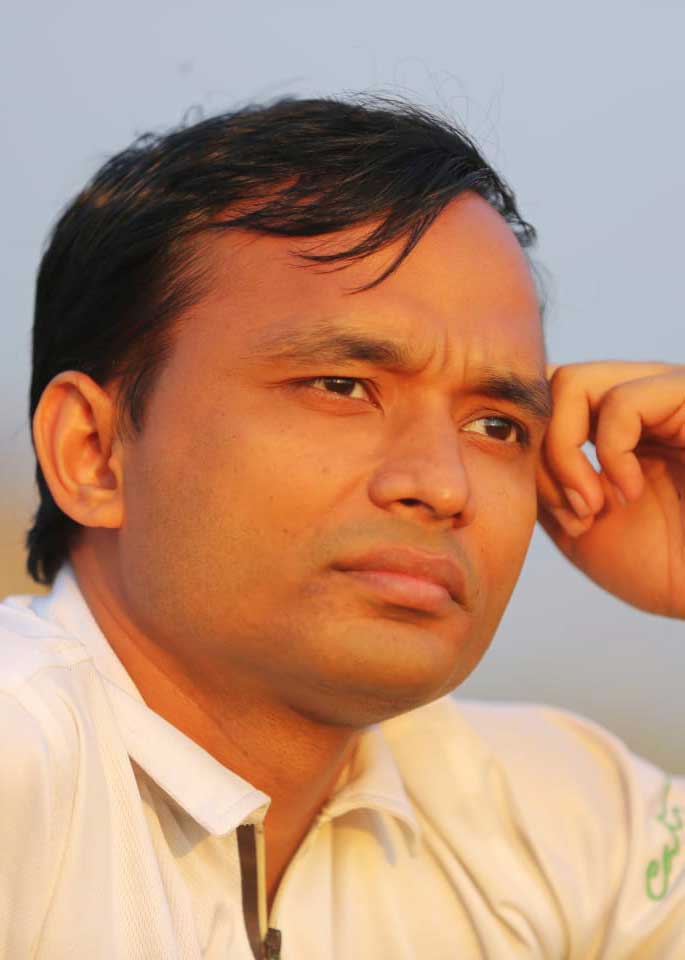 Shamol Nath is a writter & Documentary film Director. Shamol Nath Write and made documetaries over the decade.
He mainly focus on literature and films. Write poems, story, eassy and recently write a novel etc.